On 12 April 2021 Amazilia Aerospace, SF Express' subsidiary in Munich Germany, announced that it will partner with Pipistrel to accelerate the development of commercial large scale UAV operation. Amazilia Aerospace will deliver an advanced digital flight control and vehicle management system for an innovative VTOL cargo drone designed and manufactured by Pipistrel.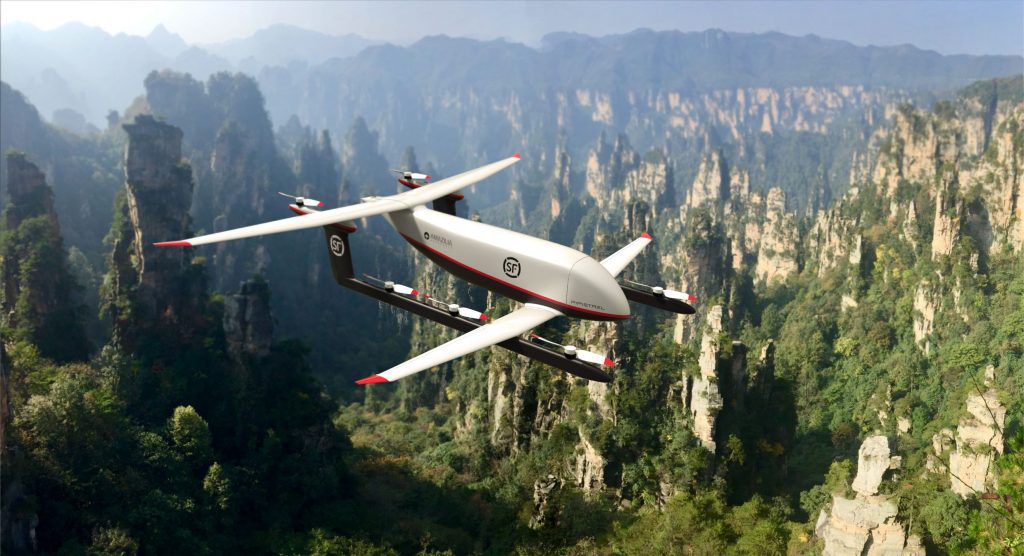 SF Express is China's leading integrated logistics provider. SF Express pursues a VTOL aircraft capable of service in the environment of remote and isolated areas. The aircraft will be able to lift more than 300 kg of cargo in a 2.3m³ volume space over a range of 500km with cruising altitudes up to 6000m and VTOL capability up to 2500m above sea level. Pipistrel specifically designed the aircraft to meet these demanding conditions.The aircraft will be equipped with 8 vertical-lift packages each consisting of a Pipistrel E-811 EASA Type certified powered rotor with highly efficient and redundant battery packs that assure safe operation even if 2 rotors are inoperative. The aircraft design and component production of the prototype will be carried out in Pipistrel facilities.
The aircraft prototype is scheduled to undergo flight testing with the Amazilia Aerospace system in Europe followed by operational validation in China starting in 2022. By 2023, SF Express intends to deploy the HVTOL cargo drone fleet in their domestic and non-domestic business operations.
According to LI Dongqi, SF EXPRESS VP & SF UAS Chairman, SF Express alone will need more than 1000 such cargo drone in the next 10 years.
for further information: https://www.amazilia-aerospace.de/newsroom/amazilia-aerospace-and-pipistrel-to-develop-heavy-cargo-hybrid-vtol-drone-for-sf-express/
Please follow and like us: